Norma Cohen reviews two of the events she attended for the Smithdown Litfest 2017.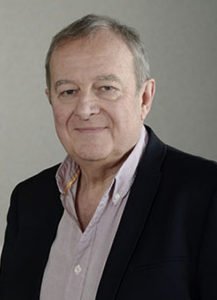 To be part of the huge audience cramming the Ullet Road Unitarian Church, Liverpool, witnessing the appraisal from Professor Phil Scraton of the Hillsborough disaster and its near thirty year aftermath felt like a privilege. Something happened that evening, listening to this impassioned, determined and clearheaded man talking about the nature of writing and its relation to justice that felt like a clarion call: both an urge to commit to paper to reveal the power of the written word in print – be it in diary form, journal, review, blog, scripted radio interview or book editing – and a challenge to accept the mantle of citizenship in pursuing and disseminating the truth at all costs.
Describing himself as a publicly engaged academic bearing witness to the voices clamouring from below in forcing state institutions to account, this man managed to break the corrupt silence over Hillsborough virtually singlehandedly, bringing the full force of his razor-sharp understanding of the rule of law to incrementally lever change. Having laid the table with the Liverpool supporters' iconic red scarf, Phil Scraton called for a 30 second silence as a mark of respect to the known 96 who had lost their lives apart from all others whose lives had been touched by the event, many doubtless in the audience. The intent silence rang loudly.
He enlisted the powers of memory, concentration and tenacity to bear upon the vital task: using writing to bring about meaningful social and political change, en route quoting John Berger's Ways of Seeing, playwright Ariel Dorfman's Speaking Truth to Power and bending Descartes' `I think, therefore I am' into the resonant `I write because I am'.
During his 90-minute delivery created for the event with a succint, hard-hitting PowerPoint presentation, Professor Scraton connected with every member of the audience as an equal and fellow Liverpudlian. A man who has spend a lifetime using his fine academic skills in law and activism to challenge governments over issues spanning aboriginal rights and prison reform, he has now been called upon to initiate a full, independent enquiry into the Grenfell tragedy: another example of holding truth to power. A charged, important evening.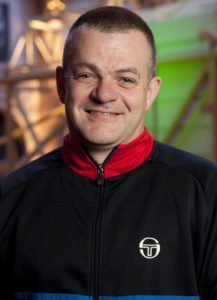 Connecting with the feelings and opinions of everyone in a populist voice regardless of their background or status seemed to be the common thread running through these first two engrossing sessions of the Smithdown Litfest. On Friday night, Jonathan Harvey, whose searing play and subsequent film Beautiful Thing written in 1993 has reverberated through the decades, gave a brilliantly funny reading from his new novel, The History of Us set locally in Alderson Road, Wavertree. Imprinting a warm, direct current of intimacy into our bones, he incarnated his character's voices, making each member of the audience feel as if we'd willingly stepped into his own heightened, comi-tragic universe for the evening. Again, his honesty, lack of ego and anecdotal descriptions of his journey in writing from teacher to playwright to scriptwriter and novelist made the process seem accessible and inviting. It's no accident that instead of a business card, I was given a personally engraved pen by a community activist member of the audience I met afterwards.
At both events, it was the medium as much as the message that rang loud and clear: pitch in: read, question, write, speak up, speak out. A great start to a home-grown literary festival which elevates the power of words and opens the door to new voices. (Norma Cohen)